Mental Health Support Worker
Interested in becoming a mental health support worker and joining the challenging yet rewarding industry of mental health? There's never been a better time then now to enter the industry. Australia is experiencing a health and community services worker shortage, and mental health support workers are one of the highest in demand roles. If you'd like to work in a career with purpose and lots of opportunity, you may want to consider becoming a mental health support worker.
Mental health support workers are the first people that come to mind when you think of someone who can provide emotional support. Their job description can be described as professionals who work with individuals and families experiencing mental health issues. They help to guide them through tough times or provide them with some much-needed understanding about a person they care about struggling with serious mental illnesses. Mental health support workers provide all types of support for people with mental health issues or experiencing tough social problems such as abuse, homelessness, and addiction. Support comes in a range of forms from basic counselling to early intervention strategies, community advocacy, relapse prevention plans etc. Support workers are also the bridge to helping people get the support they need through other services such as connecting them with psychologists, doctors, nurses etc.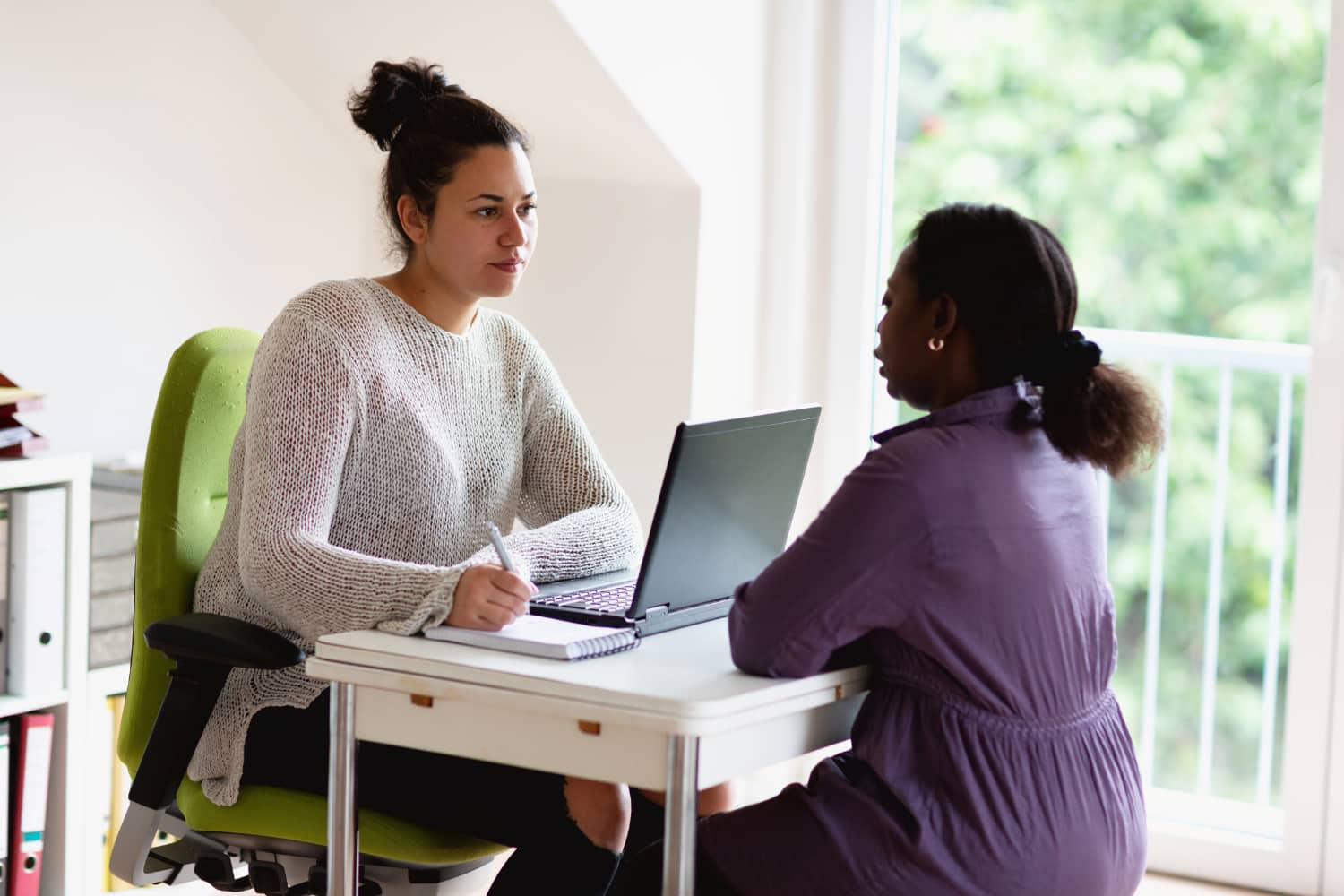 Common Tasks and Duties of a :
Mental health support workers provide emotional support or referrals to social services programs that can best serve the patients individualized situation. The support they provide will differ from patient to patient, depending on their specific needs. Some of their tasks and responsibilities include:
Providing outreach assistance and referring clients to other health services.
Maintaining client records and monitoring a client's progress.
Develop and review recovery plans.
Provide emotional support through basic counselling services.
Performing comprehensive risk assessments to ensure safety.
Educating families and the wider community groups about mental health issues.
What skills do I need to become a ?
Mental health workers are the first responders to patient's mental health issues. This requires several important skills and personal traits that are beneficial to this type of career such as:
Observation skills – learn to distinguish between people's normal behaviour and a mental illness
Genuineness – provide appropriate responses to clients
Empathy – understanding the client's feelings surrounding a traumatic experience
Effective Interpersonal Skills – developed behaviours and tactics to interact with people
Suicide prevention – practical steps towards suicide prevention
Strong communication skills – written and verbal skills to liaise with clients and other agencies and support groups
What are the types of organisations a Works At?
Mental health support workers can work at a large variety of organisations including;
Mental health organisations
NDIS providers
Domestic Violence Centres
Advocacy Services
Community Centres
Specialist employment services
Family Support services
Most Australian Mental health support Workers work in Health Care and Social Assistance
Projected Job Growth in 5 Years:
80% of workers are female
To gain employment as a mental health support worker or nurse, you generally require a mental health or community services qualification. This includes:
Certificate IV in Mental Health
Certificate IV in Community Services
Diploma of Mental Health
Diploma of Community Services
Diploma of Community Services (Case Management)
If you're considering undertaking a new career path as a mental health support worker in Australia, or furthering your studies and skills, make the start by enrolling in a mental health course at TrainSmart Australia. We are Australia's No.1 Ranked Mental Health Course provider!
As there is a wide range of positions and career pathways within the mental health industry, you can talk to one of our education consultants, about which course may be the right one for you! Contact us on 1300 855 517 or view our mental health courses here.
What our trainer has to say
"If you're looking for a job that is both meaningful and fulfilling, consider becoming a support worker. Support workers provide vital assistance to those who need it most and can make a real difference in the lives of others. If you have a heart for helping others, and you're looking for a career that is both challenging and rewarding, then support work could be the perfect fit for you."