Mental Health Worker
Being a Mental Health Worker means connecting with people affected by mental health issues on a personal level. For those looking to enter a field where they can help improve the wellbeing of others, this is a rewarding job. However, a lot of work and prior education are required to begin a career in mental health.
In this article, we will delve into the daily life of a mental health worker, and how you can work your way into the field yourself. If you're curious about what a health career offers, and how it can help make a difference in people's lives, read on!
What Do Mental Health Workers Do?
Mental health workers (aka. support workers) are integral to social services teams that provide care, assistance, and other therapy services to clients with mental health conditions, and other social issues. They develop a personal, and confidential relationship with their clients over time, and play a crucial role in the care or rehabilitation of individuals, families, and other groups. Workers perform these tasks through trained skills in empathy-learning, critical thinking, active listening, and understanding the needs of clients.
Daily Activities
The daily life of a mental health worker involves engaging with their clients on a personal level, monitoring their progress while also assessing their needs. They provide a range of early intervention strategies which integrate people affected by mental health conditions into participating within their community. Mental Health Workers do this through a variety of programs and community services, such as residential rehabilitation programs, respite care, home-based outreach, and centre-based programs from non-government community organisations. Support Workers can also assist clients with finding employment within the community.
Support Workers operate under the 'recovery-oriented approach'. This approach acknowledges that each client is different and is fully capable to take control of their own decisions however they see fit. Support workers implement this approach, by putting people first and providing services that help fulfill their needs and goals to build confidence in their actions. This is to ensure that clients achieve an optimal state of mental health on their road to recovery.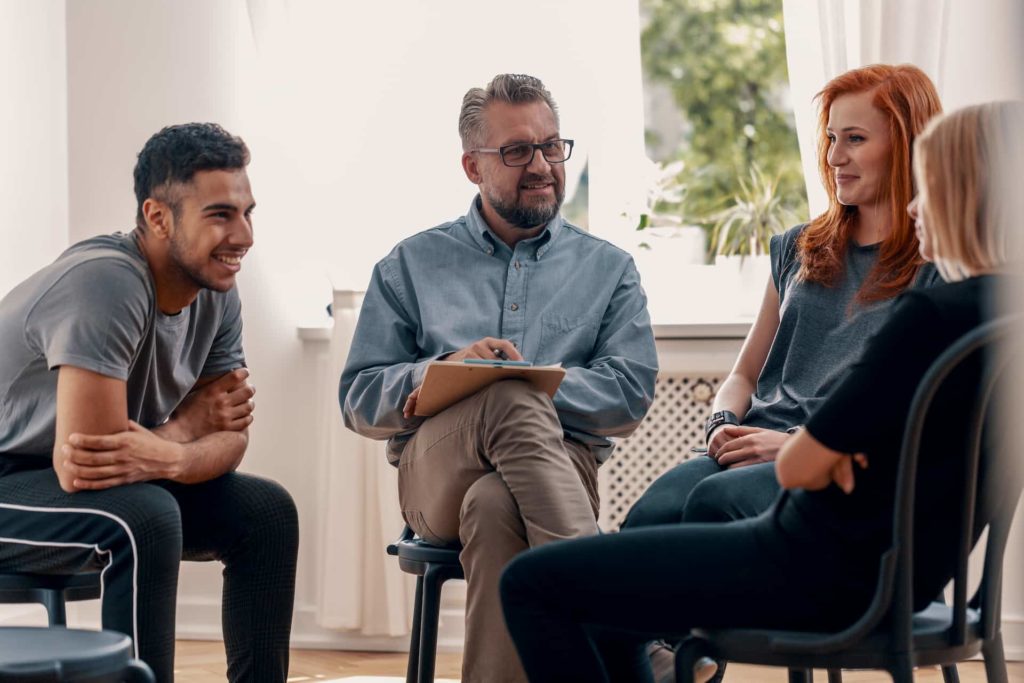 What Qualifications Are Needed To Be A Mental Health Worker?
The minimum qualification for this role would be the Certificate IV in Mental Health or Certificate III in Community Services, to a Diploma of Mental Health, continuing through to a PhD. These are offered at various registered training organisations throughout Australia, such as TrainSmart, and can also be done online.
How Much Does A Mental Health Worker Make In Australia?
Entry-level salaries for community mental health workers are currently around $55k per year. More experienced mental health workers can find themselves earning around $1,500 per week.
On average, support workers can earn close to $60,000 annually in Australia, equating to nearly $31.50/hr.
Job Outlook For Mental Health Workers
Coupled with increasing demands and an acute shortage of qualified workers in Australia, the job outlook is looking exceptionally bright. Currently, there are vacancies for all levels of position in most parts of Australia, both urban and rural locations, with the health industry predicted to grow by 15.2% in the next five years.
These estimates have not taken into account the current and future impacts of the COVID-19 Pandemic. Based on what we have already witnessed across the world, once these effects are factored in, demand for qualified mental health workers is likely to grow rapidly.
With mental health being at the forefront of many conversations, both privately and in the media spotlight, this is one sector that is sure to see exponential growth as it becomes more and more common for people to be open and transparent about their mental health.
What Is It Like Being A Mental Health Worker?
Make no mistake, working in clinical settings or mental health services is no easy task. It can be a tough profession, yet very rewarding. Mental health workers of all levels, especially in entry-level positions, require the strength of character and a wide range of personal qualities.
Workers need to be friendly but firm, compassionate, empathetic, extremely patient and have a genuine desire to make a difference in the lives of people affected by mental health conditions. Perhaps one of the most important qualities that are needed is the ability to understand why clients react the way they do in various social settings, and how to spot issues with clients as they occur.  It takes courage, perseverance, and commitment from the mental health worker that very few professions demand.
Combine this with the challenging aspect of the role, knowing you are serving your community and making a huge and positive difference in someone's life, can also be extremely gratifying. This is not just a job; it is a calling.
How To Become A Mental Health Worker In Australia
To pursue a career as a Mental Health Worker in Australia and be able to perform duties that are so vital to the lives of many affected people, one would need to acquire numerous skills and expertise.
As mentioned earlier, the minimum qualification for an allied health worker in Australia is to obtain a Certificate IV in Mental Health or a Certificate III in Community Services, or a Diploma of Mental Health if you want to become a counsellor.  
Students planning to earn a qualification in the health field must also perform at least 80-160 hours of work placement (depending on the level of qualification they aim to obtain). This allows students to gain practical experience with working in a counselling setting, with the skills and practices needed to perform in the health sector.
Study To Become A Mental Health Worker In Australia
If you're considering undertaking a career as a mental health worker in Australia, or furthering your studies and skills, make the start by enrolling for the Diploma of Mental Health through TrainSmart Australia.
As there is a wide range of positions and career pathways within the mental health industry, you can talk to one of our education consultants, about which course may be the right one for you.
Want to know what it's like studying health and community services at TrainSmart? See what our students have to say about studying with us and what courses we offer.