Embarking on a career in a new role in community services can be an intimidating experience, so in this article, we will present some simple suggestions to assist you in presenting your skills in the best possible light to your prospective new employer.
When you have little or no experience in the community services sector, your resume is one of the most important tools to sell yourself to a potential employer. This is your first chance to demonstrate that you have the skills and attributes they are looking for in their next community services employee.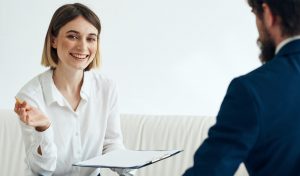 How Do You Write a Community Service Resume?
There is a reasonably simple method to construct an engaging Community Service Resume easily, including several clear sections. Firstly, it is advisable to start with a Professional Summary, followed by a Skills Summary, your Employment History, any Education and Qualifications you have completed, and follow this up with the contact details of a minimum of two references who can support your application.
To clarify the process, let's dive a little deeper into each of these sections for the community service resume.
Professional Summary:
A community service resume opens with a brief paragraph that gives an overview of a candidate's top skills and goals and is commonly known as a Professional Summary. Employers may evaluate a resume summary to see if the candidate is suitable for a community service position before reading the rest of the resume. Therefore, knowing how to write a Professional Summary is key to attracting the hiring manager's attention right from the beginning.
The Summary is a short statement of skills, education and goals relevant to the position. It should summarise the aptitude and susceptibility for the job, including volunteer experiences, related work experience, or qualifications.
It is helpful to analyse your skills and mention those that directly match the job description – including your qualifications and competencies. It is also important to identify specific skills you hold that are transferable to the advertised position, especially if you have never worked in that specific job role before.
An example of an effective Professional Summary is:
"I am a Recent social work graduate hoping for a mentor position at The Willow tree
Outreach Centre. With five years of voluntary child counselling experience, I hope to work directly with children struggling with anger issues. I am Compassionate and caring, with a deep love for children."
Skills Summary:
The second section of the resume is a Skills Summary, where you briefly list the skills you have that will contribute most to the position. These may include skills you utilised in former positions or learned during training, such as specific communication skills, time management skills, using particular operating processes for clinical assessments and case management, etc.
An example of a Skills Summary might include:
Computer proficiency
Leadership experience
Communication skills
People skills
Organisational knowledge
Problem-solving abilities
Time management skills
Employment History:
The third resume section is where you list your Employment History. As you list each workplace and the dates of your employment,  you may choose to summarise the professional skills you utilised in each position, to help showcase your range of skills. Ensure you include any volunteer roles you may have held or any community service you have completed, as these also contribute to your skill set.
An Example of Work History and Professional Skills
Administration Officer,
BAMBI TREATMENT FACILITY,
Sydney, Australia.
2nd Feb 2020 – 6th Oct 2022
Activities included:
Made bookings and arranged intake interviews
Used Square Space Scheduling software
Documented the client's progress toward achieving treatment goals
Maintained continuing education by attending agency meetings and outside workshops
Provided orientation for new staff.
Education:
The fourth section is where you list your certificates and education received, including the dates of completion for courses. This provides proof of your qualification for the position you are applying for.
Suggestions for the format of your Education and Qualifications section:
List your most recent qualification first and then work backwards chronologically
Write the high school name and location
Add the qualification received (Bachelor's degree in social work, Diploma of Community Services etc)
Include the dates you attended
List any notable achievements
References:
And your resume is completed when you list a minimum of two professional and personal references, preferable ones who are involved in the community service sector, and who can collaborate your skills and competencies for the position. It is ideal but not essential if the referee is connected to the type of position you are applying for.
A resume Reference should include:
Reference name
Current job or position
Company
Phone number
Email address
Reference description: a brief sentence explaining how you know this person, when and for how long you worked with them.
So that is a brief summary of sections to include in your Community Service Resume. Just remember to be direct and succinct, showing how you could contribute to the company and the position being applied for, and limit the resume to a single page in length if possible. So now let's put all that together and show you a template of a Community Service Resume.
Community Service Resume Examples
Example 1
Mary Waldon
Address
Phone number
Email
Summary
Highly dedicated and resourceful Community Service Worker with stellar community involvement and conflict resolution record. Adept at helping community members find creative and productive solutions for housing, employment, and health care issues. Strong multitasker can handle several simultaneous client questions and problems with high accuracy and efficiency.
Highlights
Significant community service experience
Strong familiarity with public health and housing issues, unemployment, and public relations
Exceptional knowledge of local, state, and federal agency operations
Excellent ability to coordinate community service efforts with a disparate set of communities
Great organisation and presentation skills
Outstanding creative thinking and problem-solving abilities
Superior oral and written communication skills
Work Experience
Volunteer Community Service Worker
6/1/2020 – Present
Company Name
City, State
Serve as case management team member on a regular basis.
Perform in-home family support services as required.
Provide education to families as needed regarding local and state government resource options.
Develop and implement individual family care plans.
Assist with community centre clerical and organisational duties as necessary.
Community Service Worker
6/1/2019 – 5/1/2020
Company Name
City, State
Advised individuals and families on remedies for inadequate or unacceptable housing situations.
Provided information on pertinent government services for health care issue resolution.
Assisted individuals with unemployment benefits information and paperwork.
Maintained and updated walk-in counselling records on a daily basis.
Contributed to at-risk youth activity program development.
Education
Bachelor of Social Work 2016 – 2019
University Name
City, State
References
Reference Name
Company
Phone
Email
Relationship to Applicant
Example 2
So that is a suggested outline to guide you in creating the most effective resume you can produce to get you the job you desire in the Community Service sector. Have fun with the process, and good luck!
Further Your Career in the Community Service Sector
Are you interested in furthering your skills and experience in the community services sector? TrainSmart Australia offers a variety of Nationally Recognised qualifications to help students become work-ready in the community service sector. By studying the CHC52015 Diploma of Community Services and CHC52015 Diploma of Community Services (Case Management), students will get the opportunity to learn specialised skills, coaching and feedback and practice their skills during 100 hours of work placement.